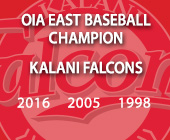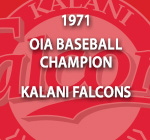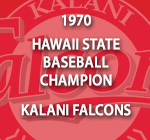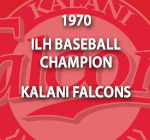 Where Are They Now?


To Serve, With Love
For the debut edition of our Where Are They Now? feature, we traveled 3000 miles to Vancouver, Washington to locate former Falcon tennis star, Patrick Chang. You baby boomers will remember him from the Class of 1976.

Pat describes himself back then as being a "long-haired hippy," whose favorite hangout was Jolly Rogers. Today, he is a successful business owner and chef serving up warm helpings of aloha to homesick locals in this rainy corner of the mainland. Just as importantly, Pat is also an influential leader and a mentor to his team of employees or, "family," as he calls them. His journey from the tennis courts of Honolulu to the restaurant scene of the Pacific Northwest makes for an engaging account.

Growing up in Aina Haina in the middle of a large and loving brood that includes four brothers and a sister, Pat was taught the importance of family and teamwork early on. After all, these values are nothing short of survival skills when eight bodies need to cram into a 60's station wagon or share a single bathroom in the home.

Pat displayed a competitive streak, even as a child. Avid tennis players, his parents would often take him to the courts with them. Finding no one his age to compete with, Patrick found himself going up against friends of his parents. Determined to win, he forced these adults to take him seriously.

Eventually, in his first year in high school, Pat broke into the starting line-up of the Kalani Falcon Tennis Team when only a sophomore. This team continued to the State Championships in the three years that he was a member of it.

As Coach Wendall Kwan led them through strict drills, the team developed a strong spirit of camaraderie. Back then, as Pat recalls, Kalani did not even have its own tennis courts. So, everyday, the players would pile in together and carpool to practice at Aina Haina Elementary. Doing without these kinds of luxuries that Kalani athletes now take for granted, served to bond the teammates together and strengthened their dedication to each other and their sport. Pat still has fond memories of antics with fellow players, such as H.A. Smith, Stu Saiki and Donald Lee, and wonders what they are up to now.

Pat's most triumphant memory as a Falcon tennis player occurred during his junior year, when he and doubles partner, Stu Saiki, made it to the State Finals, where they "kicked butt." Pat admits to disappointment, though, when after graduation, he realized that no tennis scholarship offers from UH would be forthcoming.

However, displaying his resilience, Pat became a success in the hotel industry, working his way up from part-time bellman to several managerial positions. After 14 years in this business, he then parlayed his vast experience to a productive career in the airline industry in the mid 80's. It was this career that eventually relocated him to the mainland.

Again, climbing the ladder, from a flight attendant to a trainer of flight attendants, Pat was based in Houston, Texas, then Washington, D.C. and, finally, Portland, Oregon. Always adaptable and forward thinking, he realized that even greater personal growth and satisfaction would result from yet another career change. Thus, Pat's "Hawaiian Cafe" was born.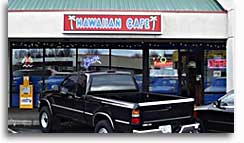 Just north of the Columbia River that separates Oregon to the south, Pat set up home and business in Vancouver, Washington. After some research, he learned that in 1998, over 100,000 former Hawaii residents then made Portland, Oregon and the southwestern Washington area home. Recognizing that these transplants yearned for the tastes of Hawaii, he risked personal funds and boldly jumped into the restaurant industry to fill this niche.

Three years later, Pat's "Hawaiian Cafe" is a Northwest favorite. Loyal customers consist of not only Hawaii transplants but also Mainland devotees that Pat has patiently and warmly introduced to Hawaii home-style cuisine. His clientele appreciates the comfortable atmosphere, impeccable service, and delicious food that Pat's place has become known for. All of this is no accident. Despite Pat's relaxed and casual demeanor, he takes his role very seriously. He has, perhaps, been preparing all his life for this.

Family influences have most certainly played a role in Pat's new career. He received both the basic training and the love for cooking from his mother and grandmother when he was very young. His entrepreneurial streak, penchant for hard work, and inspirational personality was inherited from his restaurateur-musician-schoolteacher father. And, of course, his leadership and organizational skills were learned, again, from his mother--the firm and loving CEO of their large and lively family.

Also, Pat attributes his qualities of dedication, commitment, focus, and competitiveness--all essential traits to starting and running a successful business--to lessons learned from sports, and being a part of the Kalani Tennis Team.

Pat's passion for what he does is apparent. While he admits that financial success would be nice, that is not his motivation. He truly loves making his customers happy, in addition to being a mentor to his employees.

Pat is cognizant of the higher purpose he serves than that of mere boss or restaurant owner. Aware of the responsibility he has to those he employs, his mission is to be a positive influence on his workers. He feels fulfilled, he says, if can teach his employees at least one thing that will assist them on their journey in life. Pat visualizes all of them as being part of a family or team, and he endeavors to instill this feeling of unity among his workers by insisting that they always treat each other with respect.

Clearly, this sense of respect is also extended toward their customers. Pat reminds his servers to "treat each guest like they are your mom." And they do. Everyone at Pat's "Hawaiian Cafe" obviously takes pride in themselves and in the job they do.

All this, and the food is ono, too! Pat strives to serve quality fare, and to do so consistently, recognizing that his customers appreciate knowing exactly what they can look forward to whenever they visit. However, not one to rest on past successes, Pat is constantly researching and developing new recipes. He keeps current on the cooking trends in Hawaii, so the transplants here will not feel out of touch.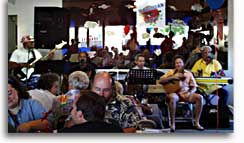 The homey atmosphere also extends to the decor of the eatery. After all, Pat spends enough time here for it to qualify as his secondary residence and, accordingly, has furnished it in comfortable hodge-podge fashion, surrounding himself with all his favorite Hawaii kitsch, including fake coconut and banana trees, artificial leis, Spam paraphernalia and surfboard dining table. In deference to his Falcon roots, he even has a Kalani t-shirt adorning a wall.

Lately, because so much of his days are spent at the restaurant, Pat rarely has much time for tennis. He still gets a lot of exercise though, since, as he figures, he walks several miles a day just on the job.

Pat also mentions that while his eighteen year-old daughter, Tara, is a good athlete, she does not have the same intensity of interest in tennis that he had at her age. This does not concern him at all, though, as he proudly talks about the unique and special young woman that she is in her own right. The only wish that he has ever had for her has been what he also desires for his employees--that she strive to be the best that she can be.

Not coincidentally, that is the same advice that he would offer to all present Kalani Falcon student athletes. That, and a few other pearls of wisdom:
Apply the lessons that you learn from sports to help you take control of all areas of your life. Condition your mind!
Enjoy yourself and participate in as many, and diverse, student activities as you can. Be well rounded.
Stay in school. You cannot depend on sports to make a living, and school will help you develop a "Plan B". But...
...If you truly believe that you can make a career out of sports--go for your dreams!
Pat certainly has the life experience to be able to dispense such advice. And, if anyone should doubt the importance of our present Kalani Falcons, or any other youths, Pat prints this reminder on the bottom of his Keiki menu:
"Children are special, treat them special, love them, nurture them, teach them well. Remember, they are the future of the world."