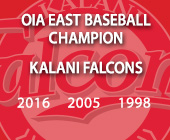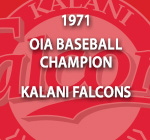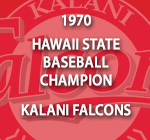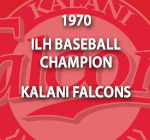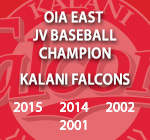 Baseball Staff

Shannon Hirai
Varsity Head Coach

Known as one of the finest baseball coaches in the Oahu Interscholastic Association, and the State of Hawaii, Shannon Hirai enters his 22nd year as the head of Kalani's Baseball Program.

Hirai was named OIA East Coach of the Year in 1998, 2005, 2016. Players who have been drafted by Major League Baseball include Shane Komine (Oakland A's, 2002), Ty Sarchet (Kansas City Royals, 2004), and Ridge Carpenter (Boston Red Sox, 2007). Not to mention numerous players still playing in the Minor's, and in colleges across the U.S.

Hirai first joined the baseball program in 1988 as an assistant to the Varsity team. He became the head coach of the Junior Varsity team for three years before taking over the entire program in 1997. Hirai and his staff re-built Kalani's storied program from the ground up developing some of the best players from the state.

He earned letters in football, and baseball at Kalani. Hirai played college baseball for Hawaii Pacific University.


Matt Galacia
Assistant, Outfield

Galacia has been a long time member of the Kalani staff. He has a lot of experience playing and coaching all the outfield positions. Galacia has developed many excellent outfielders including Ridge Carpenter (2007 draft, Boston Red Sox). Galacia who works in sports recreation, and is the Head Coach for the Mid Pacific Owls' girls volleyball team. In 2014 he joint the Kalani Football staff as an assistant.

As the fastest player on the team, Galacia roamed the outfield for Kalani. Mainly playing centerfield, Galacia was a key member of the 1998 OIA East Co-Champion Kalani Falcons. He earned letters in baseball while attending Kalani.




Ross Hiyashi
Volunteer Assistant, Pitching

Started his coaching career at 19?? He became Kalanis' Softball head coach where he earned the OIA Division II Softball Eastern Division Coach of the Year. Hayashi joined the baseball staff in 2010 as a volunteer assistant, pitching.

He earned four letters in baseball and was an OIA all-star pitcher while attending Kalani. Went on to play for the University of Hawai'i at Manoa from 1981-84 where he was a standout relief pitcher. Played minor league baseball for the Pocatello Gems in the Pioneer League, Southern Division.




Don Omura
Volunteer Assistant, Infield

First joined the Kalani baseball staff in 1993. He returned in 2013 as an assistant coach on the Junior Varsity and Varsity teams. In 2014, Omura also became an assistant on Kalanis' Varsity football staff.

Omura attended the University of California, Berkeley where he earned degrees in Electrical Engineering and Computer Science. He was a two sport athlete lettering in baseball and football while attending Kalani.




Darryl Oshiro
Assistant, Positive Focus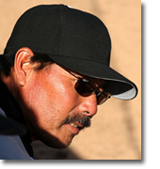 Lenn Sakata
Assistant




Scott Wong
Assistant




Tervor Teraoka
Volunteer Assistant, Outfield



Support Staff

Ben Kuenzil, Marisa Sumida
Athletic Trainers
Brandie Hirai
Physical Therapist
Steve Lee
Strength Trainer
Statistics